#ILoveGay Today Featured Videos
Scott Gatz: Q.Digital - #SaveOurSpaces
March 24, 2021
As part of our series on bars & clubs adapting to the pandemic and shutdowns over the past year, #ILoveGay Today meets up with Scott Gatz, founder & CEO of Q.Digital. We chat at length about their campaign #SaveOurSpaces, an initiative in partnership with GoFundMe and Grindr to help bring much needed funds to some of the LGBTQ+ bars across the US and around the world in need of help. Their goal - ... | [LINK]
| San Francisco, CA VIDEOS | @ILoveGaySF |
| Bar Life VIDEOS | @ILoveGayBars |
| Business VIDEOS | @ILoveLGBTBiz |


Tom Roth & David Paisley, Community Marketing & Insights
October 30, 2020
#ILoveGay Today is joined by Tom Roth & David Paisley of Community Marketing & Insights, where we talk about their history in LGBTQ+ market research over the past few decades, including their latest work with a Black LGBTQ+ survey being conducted with the Center for Black Equity, and their current COVID LGBTQ+ travel survey. Results of these surveys, along with a mix of presentations by leaders in... | [LINK]
| San Francisco, CA VIDEOS | @ILoveGaySF |
| QPOC/African-American VIDEOS | @IHeartQPOC |
| Business VIDEOS | @ILoveLGBTBiz |


David Perry
October 05, 2020
#ILoveGay Today connects with David Perry from San Francisco, a specialist in the world of PR, with a variety of clients in both San Francisco and his 2nd home in Palm Springs. We chat about his specialty in writing and content creation, as well as his work, his LGBTQ+ clients, and his mainstream clients looking for LGBTQ+ outreach. We also chat about his latest mystery thriller he's recently rele... | [LINK]
| San Francisco, CA VIDEOS | @ILoveGaySF |
| Books & Literature VIDEOS | @ILoveGayBooks |
| Business VIDEOS | @ILoveLGBTBiz |

Featured @ILoveGaySF Content & Articles
On the One won the 'Best in Brand Purpose' category at The Drum Social Purpose Awards 2019 for its '...
A study showed three-quarters of the examined articles on LGBT topics were flagged as "inappropriate...
StartOut Growth Lab is billed as the first standalone, brick-and-mortar accelerator focusing entirel...
After a successful San Francisco Pride in 2017, Comcast CA decided to come back to San Francisco Pri...
Dedicated leadership courses are helping LGBT executives overcome obstacles and advance in their car...
The Bay Area Reporter has been sold to a gay man who has helmed the legacy LGBTQ publication in vari...
Featured @ILoveGaySF Social Media
More Info
Learn More About our LGBTQ Marketing Programs
Advertising Opportunities
Would you like your business listed here? Call us at (323) 963-3653 or contact us here to get started.
Maximizing Your LGBTQ Twitter Posts with #ILoveGay
One of the most common hurdles individuals and businesses have is the time they feel is involved in doing social media marketing, and simply adding another media such as Twitter into the mix might just sound overwhelming. Our goal is to show you how to make your current online marketing efforts more efficient time-wise, as well as how to take active yet simple steps in increasing their exposure. We'll also be showing you how to get your content noticed by our online editors and included in our #ILoveGay initiatives and outreach.
Brought To You By...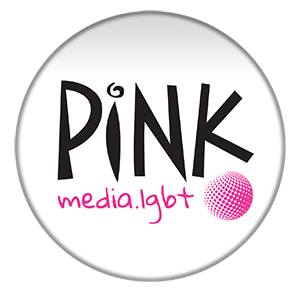 HOME | About Us | Advertising | Directory | Events | Ambassador Program | Media Partner | PR Services | Shop | Contact Us