#ILoveGay Today Featured Videos
Rachel Giese, Editorial Director - Xtra Magazine & Pink Triangle Press
October 14, 2021
#ILoveGay Today meets up with Rachel Giese, Editorial Director of Xtra Magazine & Pink Triangle Press, based in Toronto. We chat about their 50 year history, and how they've evolved from a regionally focused, national print media presence in Canada to a full-fledged multimedia organization with a strong focus on all things digital [video, podcasts, mobile, social media and more). They are not only... | [LINK]
https://xtramagazine.com/
| Toronto, ON VIDEOS | @ILoveGayToronto |
| Media VIDEOS | @NewMediaLGBT |
| Business VIDEOS | @ILoveLGBTBiz |
| Lesbian |

Felipe Cardenas Gonzalez - CCLGBTCO & IGLTA
October 13, 2021
Join us as we record #ILoveGay Today Live at the #IGLTA2021 convention in Atlanta. Guest host Aaron Paiva Leyton meets up with Felipe Cardenas Gonzales of the Cámara de Comerciantes LGBT+ de Colombia and board chairman of the IGLTA. [en español / In Spanish). | [LINK]
https://cclgbt.co/
| Bogota, Colombia VIDEOS | @ILoveGayBogota |
| Business VIDEOS | @ILoveLGBTBiz |


Seema Jain - Seva Global
October 02, 2021
Join us as we record #ILoveGay Today Live at the #IGLTA2021 convention in Atlanta. Drop on in as we meet with Seema Jain of Seva Global, a company dedicated to enhancing diversity & inclusion initiatives inside companies large and small. We chat about her history with Marriott International, and their #LoveTravels campaign, as well as some of what she brings to the table, both in terms of her expe... | [LINK]
https://www.seva-global.com/
| Chicago, IL VIDEOS | @ILoveGayChicago |
| Business VIDEOS | @ILoveLGBTBiz |

Featured @ILoveLGBTBiz Content & Articles
Today we're talking with Blakely Thornton, the founder of Civil Jewelry, an inclusive and sustainabl...
Domain registry Top Level Design releases its inaugural Impact Report for .gay domains, covering com...
The World's Only LGBT-Certified Business Selling Domain Names Calls On Others To Support LGBT-Owned ...
I don't know about you, but next week's IGLTA Convention in Atlanta has more meaning than usual... f...
LGBTQ+ representation in culture and media has grown significantly over the last several years. Comp...
LGBTQ+ consumers want brands to expand inclusive messaging throughout the year, which can help adver...
Featured @ILoveLGBTBiz Social Media
More Info
Learn More About our LGBTQ Marketing Programs
Advertising Opportunities
Would you like your business listed here? Call us at (323) 963-3653 or contact us here to get started.
Maximizing Your LGBTQ Twitter Posts with #ILoveGay
One of the most common hurdles individuals and businesses have is the time they feel is involved in doing social media marketing, and simply adding another media such as Twitter into the mix might just sound overwhelming. Our goal is to show you how to make your current online marketing efforts more efficient time-wise, as well as how to take active yet simple steps in increasing their exposure. We'll also be showing you how to get your content noticed by our online editors and included in our #ILoveGay initiatives and outreach.
Brought To You By...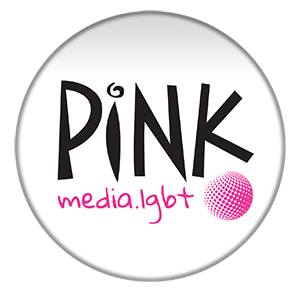 HOME | About Us | Advertising | Directory | Events | Ambassador Program | Media Partner | PR Services | Shop | Contact Us