#ILoveGay Today Featured Videos
Craig Jarrett - National LGBTQ Task Force Gala
September 23, 2021
Join us as we record #ILoveGay Today Live at the #IGLTA2021 convention in Atlanta. Drop on in as we meet with Craig Jarrett, Marketing Director of the upcoming National LGBTQ Task Force Gala coming to Miami October 23, 2021. We chat about the event itself, as well as opportunities for sponsorship he is managing as well. The Gala is much more than a celebration, it's also an important fundraiser su... | [LINK]
https://thetaskforcegala.org/
| Miami, FL VIDEOS | @ILoveGayMiami |
| Events VIDEOS | @ILoveLGBTPride |


Wesley Smoot: Unleashed LGBTQ
February 12, 2021
#ILoveGay Today meets up with Wesley Smoot, producer of the upcoming virtual mega-event, Unleashed LGBTQ. Based out of Dallas, this event combines a touch of fashion, music, film, business and more into a 3-day experience, starting with the serious and ending each day with a little fun. it's Envision a "gay SXSW" with a distinct flair and focus on Dallas! | [LINK]
| Dallas, TX VIDEOS | @ILoveGayDallas |
| Events VIDEOS | @ILoveLGBTPride |


Amazin LêThi: January 2021
January 27, 2021
#ILoveGay Today meets up with Amazin LêTh? in the new year, where we chat about some of her latest developments as ambassador to both WorldPride 2021 / EuroPride 2021 / EuroGames 2021, coming to Copenhagen in August. She's also an ambassador to Pride House Birmingham, part of the 2022 Commonwealth Games, and in her role bringing LGBTQ+ Asian visibility to the forefront, she's also been named one o... | [LINK]
| UK VIDEOS | @ILoveGayUK |
| Asian VIDEOS | @ILoveGaysians |
| Events VIDEOS | @ILoveLGBTPride |
| Lesbian |
Featured @ILoveLGBTPride Content & Articles
It's  almost time for Palm Springs Pride and residents and businesses are invited to decorate their ...
Greater Palm Springs Pride celebrates diversity and community year-round with events, culminating wi...
The Hawaii LGBT Legacy Foundation (HLLF) is preparing to go virtual again for its 2021 Honolulu Prid...
Greater Palm Springs Pride announced today the live return of the colorful Palm Springs Pride Parade...
In support of Pride, 'Aiohilani will donate $10 per night to the Hawaii LGBT Legacy Foundation. The ...
Opened in 2017 initially as the LGBT Center, the organization unified a series of organizations in 2...
Featured @ILoveLGBTPride Social Media
More Info
Learn More About our LGBTQ Marketing Programs
Advertising Opportunities
Would you like your business listed here? Call us at (323) 963-3653 or contact us here to get started.
Maximizing Your LGBTQ Twitter Posts with #ILoveGay
One of the most common hurdles individuals and businesses have is the time they feel is involved in doing social media marketing, and simply adding another media such as Twitter into the mix might just sound overwhelming. Our goal is to show you how to make your current online marketing efforts more efficient time-wise, as well as how to take active yet simple steps in increasing their exposure. We'll also be showing you how to get your content noticed by our online editors and included in our #ILoveGay initiatives and outreach.
Brought To You By...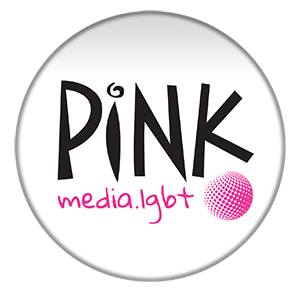 HOME | About Us | Entry Level Program | Advertising | Contact Us