#ILoveGay Today Featured Videos
Joseph Federico
September 04, 2020
#ILoveGay Today connect with Joseph Federico, author of "Voudou Juice", founder of publishing house Anchor To Dusk Publishing, as well as content marketing & social media marketer. We chat about his inspiration for Voudou Juice, which began in South Carolina but found its true calling while he was visiting New Orleans. | [LINK]
| Newark, NJ VIDEOS | @ILoveGayNJ |
| Books & Literature VIDEOS | @ILoveGayBooks |
| Business VIDEOS | @ILoveLGBTBiz |


Robin Dillard - BEQ Pride
April 07, 2020
Join #ILoveGay At Home as we chat with Robin Dillard of BEQ Pride, a magazine focused on diversity and inclusion in the LGBTQ+ community. Robin's interviews with the LGBTQ+ business community over the years, including NGLCC members, has brought BEQ Pride to the forefront of LGBTQ+ business equality conversations so necessary in today's world. | [LINK]
| Newark, NJ VIDEOS | @ILoveGayNJ |
| QPOC/African-American VIDEOS | @IHeartQPOC |
| Business VIDEOS | @ILoveLGBTBiz |


Cathy Renna
April 06, 2020
Join us as we chat with LGBTQ activist and communications specialist, Cathy Renna of Target Cue, where we discuss the upcoming Global Pride 2020 led by InterPride and EuroPride, as well as SAGE, the LGBTQ Task Force and their #QueerTheCensus and the Ali Forney Center helping LGBTQ youth during this pandemic and quarantine. | [LINK]
| Newark, NJ VIDEOS | @ILoveGayNJ |
| Business VIDEOS | @ILoveLGBTBiz |

Featured @ILoveGayNJ Content & Articles
"At the end of the day, I really see myself as a storyteller, or someone who helps other people tell...
As the staff liaison for AIChE's LGBTQ+ & Allies Initiative, I'm thrilled and proud to introduce...
The speech to the LGBT Chamber came a month after Guadagno canceled a roundtable appearance with Gar...
At a time when coming out is still a life-changing move, more lesbian, gay, bisexual and t...
Nationally, LGBT businesses contributed more than a trillion dollars to the US economy and more than...
Interview with Publisher Peter Frycki, by Joe Siegel
Location: Trenton, N.J.
Geographic covera...
Featured @ILoveGayNJ Social Media
More Info
Learn More About our LGBTQ Marketing Programs
Advertising Opportunities
Would you like your business listed here? Call us at (323) 963-3653 or contact us here to get started.
Maximizing Your LGBTQ Twitter Posts with #ILoveGay
One of the most common hurdles individuals and businesses have is the time they feel is involved in doing social media marketing, and simply adding another media such as Twitter into the mix might just sound overwhelming. Our goal is to show you how to make your current online marketing efforts more efficient time-wise, as well as how to take active yet simple steps in increasing their exposure. We'll also be showing you how to get your content noticed by our online editors and included in our #ILoveGay initiatives and outreach.
Brought To You By...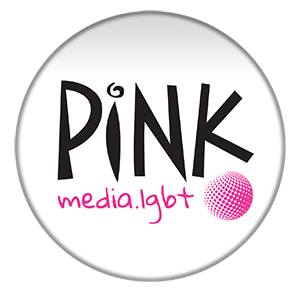 HOME | About Us | Advertising | Directory | Events | Ambassador Program | Media Partner | PR Services | Shop | Contact Us